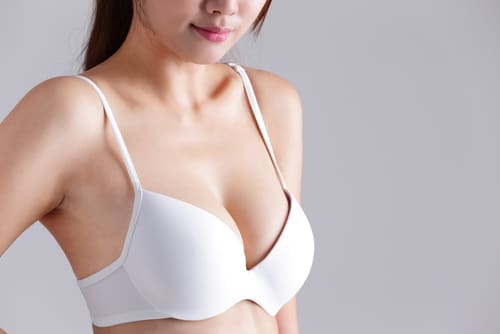 If you have asymmetrical breasts, you may find yourself struggling to find bras, swimsuits, and other clothing that fits properly. You may also notice that you feel incredibly self-conscious about your breasts when wearing more revealing clothing. Fortunately, Dr. Rachel Walker of the Plastic Surgery Center of Dallas in Dallas, TX, is a plastic surgeon who is pleased to offer a few different approaches when it comes to correcting breast asymmetry.
What Are Some Ways To Achieve Breast Asymmetry With a Plastic Surgeon?
A plastic surgeon can use several different techniques to address breast asymmetry. This can include a combination of breast augmentation, breast reduction, and/or a lift on one or both breasts.
Breast augmentation. Breast augmentation involves the placement of implants in each breast to increase the size and create a balance between them.
Breast reduction. A breast reduction reduces the overall volume of the larger breast, making it proportionate with the other side.
Breast lift. A lift reshapes and raises the nipple-areolar complex on sagging breasts for better symmetry.
In some cases, liposuction may also be used to remove excess fat from one or both breasts to achieve desired results. With any technique, your plastic surgeon at the Plastic Surgery Center of Dallas will discuss available options that best suit your individual needs.
Who Is a Good Candidate for Breast Asymmetry Correction?
A good candidate for breast asymmetry correction is someone who has realistic expectations, is in good physical health, and desires a more balanced appearance. The ideal candidate will also be committed to following the pre and post-operative instructions given by their plastic surgeon. This helps minimize complications and optimize results. Dr. Rachel Walker at the Plastic Surgery Center of Dallas can help evaluate your goals, assess your candidacy for surgery, and create a customized plan that best suits your needs.
Schedule an Appointment With Our Team Today!
If you have any additional questions about breast asymmetry correction with a plastic surgeon, please don't hesitate to contact us! We look forward to helping you achieve the results you desire with breast surgery and other cosmetic treatments available at our state-of-the-art office in Dallas, TX. Call 972-661-5077 today to request your first appointment and consult with Dr. Rachel Walker about your goals.